Bungay Fire Brigade "Station 77"



Serving West Woodstock and Woodstock Valley Since 1938
Red Cross Blood Drive: Feb 12 12:30PM to 6PM at our Firehouse
House Numbers  
Are your house numbers visible?.After it snows are your house numbers visible?  We notice many times house numbers are covered by piles of snow or snow on the signs themselves.  Please make sure and clear off your house numbers so they are visible to us.
This is one way you can help us help you.  Thank you!!!
Blood Drive
On February 12 2018 we will be hosting a Red Cross Blood Drive at our station from 12:30PM to 6PM.  This will be the first of three blood drives we will be sponsoring this year.
For more information or to sign up for this blood drive please visit this site CLICK HERE and then enter your zip code (06281).
Thank you!!! 
Thank you to everyone who supported our Chicken BBQ's this year..We will see you in April for our Annual Spring BBQ.
We need your help
Be a part of neighbors helping neighbors. Be a REAL hero. We need Fire Fighters, EMTs, people to help out at meetings and fundraisers. If you have the time and want to help we can use you.
We are also happy at announce that we now offer a Stipend to our responding members. Paid out every quarter of the year to responding members who make 20% of the calls in a quarter, half the drills in that quarter and any mandatory drill or fundraising that might be during that quarter. It's a small way we can give back to you for giving to us and your community.
Help us to continue to be a strong volunteer fire department. We can not do this with out you. If you want to join a great tradition and make a difference in someone's life please go to our contact page and fill out the form and we will get back in touch with you.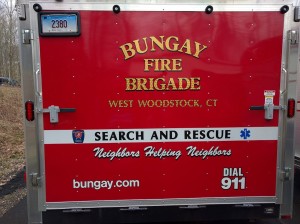 Who are we
The Bungay Fire Brigade, located in West Woodstock, CT. is a group of women and men who are  highly motivated and trained volunteer professionals.
We respond to fire, rescue, medical emergencies and hazardous materials incidents 24/7/365
We serve the residents of West Woodstock, Woodstock Valley and Kenyonville sections of town.  We provide mutual aid to the rest of the Town of Woodstock and surrounding towns.
We hope you enjoy our website and come back often.  Please feel free to contact us via our contact page and follow us on our social media pages.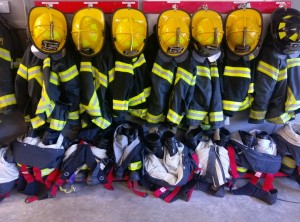 Neighbors helping Neighbors